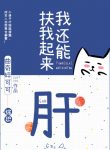 Translator: NovelMultiverse | Editor: NovelMultiverse
The scary atmosphere was suddenly quiet.
In any case, with a flat tire, the tricycle can't be pedaled with the strength of a puppet, and no matter how hard it pedaled, it would be futile. The Jigsaw Killer gave up trying when Billy's center of gravity began to shift—he didn't want the puppet to fall.
The Jigsaw Killer lowered his head and held his tight chest, gasping for breath.
If you don't have a heart disease, you will get heart disease from panting.
"Most people are not grateful if they are alive…" he added. He finally, finally calmed down. Under these circumstances, he was forced to finish the following lines, "But you won't—"
Halfway through, he couldn't even go on.
Awkward.
It was hard to put into words how awkward it was.
Yes, she won't. She directly destroyed his mechanism.
Thinking of this, the Jigsaw Killer couldn't help but feel an urge to press the button that would directly inject the toxin. But this was useless, as the collar was removed and the game was over.
He has always—always honored his word.
Lin You wondered if she should flatter the stage.
But after thinking about it, what she said at this time was just awkward. It was better to be practical, so she asked: "It may not be convenient for you. Should I help you push the tricycle back?"
The tire was deflated, and the puppet wasn't able to drag it.
The Jigsaw Killer: "………………"
"No," he said immediately, "Don't move it. I'll fix it myself."
"The exit is behind this secret door, let's go!"
Lin You knew that as long as she walked out of the exit, she would clear the level.
She did not move.
"Compared to this," she said, "Do you want to make a deal?"
The puppet stared at her without turning around. Lin You's calm tone remained unchanged under his watchful gaze.
"I know your condition, John. The doctors said that your brain tumor cannot be operated on. But I have a way to try, you just have to wait two hours. Whether you believe me or not depends on you."
The Jigsaw Killer raised his head and slowly let out a sigh of relief.
This is what he could not ask for.
After going to the insurance company, he was discouraged after being rejected several times. But after becoming a "Jigsaw Killer," he still hadn't completely given up seeking treatment, but the doctor's diagnosis was not optimistic.
Now there was an opportunity in front of him…but this kind of guy brought it up.
"Of course," Lin You understood the principle of retreating to advance. She said deliberately, "I was just asking. If you don't want to do it, just forget it."
How could the Jigsaw Killer not see the little plan she had. He was quiet for a few seconds.
"Why not?"
He didn't care.
He should have died in the car accident a few years ago, and now he didn't care much about his own life—he could even put it in the game as a bargaining chip, so why not try.
The two hours went by fast. Lin You waited against the wall under his watch. When the time came, she realized that she could use the skill again, and an extra card immediately appeared between her fingers.
A Plague Doctor in a black robe appeared in front of her, with the words in his mouth, "Did you—"
Lin You: "I didn't change my mind."
Plague Doctor: "…"
"I haven't finished." He muffled.
"Isn't this what you wanted to ask?" Lin You replied, and she didn't forget the purpose of calling him out because of this interruption. "It's someone else who wants to be treated. Can you remove a frontal lobe tumor?"
When she first heard about it, she knew she wanted to ask him. Although the Plague Doctor was a little complacent, his statement was still conservative.
"I can't be sure."
He said.
"When I was there, similar problems occurred in the experimental body they provided me. I tried to remove it, and theoretically, there is a possibility of success…"
Lin You listened but said nothing. She just opened the picture book in her hand, turned to the page with the slot for Tomie's card, and shook in front of the doctor's sharp beak mask—
"I will do my best to ensure that the operation is 100% successful," the Plague Doctor immediately changed his words, "Where is the patient?"
Lin You looked back in the direction of the puppet, "Hey?"
Billy, who was carrying the Jigsaw Killer's camera and loudspeaker, remained strangely silent. For a long while, there was no sound from it, but a little noise came from the other side.
There was actually a secret door.
The Plague Doctor was not surprised. He had seen many weird facilities in the Foundation. At this moment, he packed his surgical kit and walked directly in.
His operation method was unbelievable to modern medicine, and each time, it didn't take long. This time it was also less than three minutes. With the sound of footsteps echoing in this secret passage, the Plague Doctor appeared in front of Lin You again.
"I excised it without a hitch."
He pulled off his gloves. There was almost no blood on them, "But I can't guarantee that it will not recur in the future…"
"—Of course," he said to Lin You while looking at the open picture book in her hand, "You can ask me to come out and try again when that time comes."
He did not rush back and looked at the weird puppet.
Lin You walked around him, along the corridor, and to the darkroom at the end.
The Jigsaw Killer didn't move when he heard the sound. He was sitting on a swivel chair with his back turned to this side. His hat covered his head, and there was no sign of surgery.[Read this novel and other amazing translated novels from the original source at the "Novel Multiverse dot com" website @ novelmultiverse.com]
"I think he told you too."
She didn't go in, but leaned against the door and said, "I won't rule out the possibility of it coming back. In the future, you will cooperate with me—how about it?"
The rolling chair made a slight movement, and the Jigsaw Killer sitting on the chair turned to her.
*
THE FIRST CHALLENGE IS SUCCESSFUL, DO YOU WANT TO PROCEED TO THE NEXT LEVEL?
It was getting late, and Lin You naturally said "no," and her vision returned to the main menu with the faint fluorescence in the next instant.
With this light, she could see her new card clearly.
NAME: THE JIGSAW KILLER
CARD NUMBER: 016
LEVEL: R
REMARKS: THE WELL-KNOWN "JIGSAW KILLER" IS GOOD AT MECHANICAL DESIGN, PSYCHOLOGY, AND PHARMACOLOGY. HE LIKES TO SET UP VARIOUS KILLING MECHANISMS AND HAS A STRONG OBSESSION WITH USING HIS GAMES TO DEAL WITH SINNERS. AFTER RECOVERING FROM CANCER, IT IS EASY TO GET UPSET. DESPITE ALL THE HARDSHIPS, HE STILL STICKS TO HIS SHAKY WORLDVIEW—LONG LIVE MATERIALISM! 
……oh.
Lin You silently inserted the card back into the picture book.
With the Jigsaw Killer, she now had nineteen cards in total.
There were still six slots open to her. At this speed, she didn't know if it would be enough before the next upgrade.
The first level of single-player mode made her experience bar go up a bit further, but Lin You didn't care much about it now. She aimed at the reward bar on the side of the screen and tried a little.
What suddenly jumped out surprised her a little.
It was a projection of a slot machine, and the big red button in the center was marked "Press me."
Lin You: "…"
If it wasn't here, but in the instance, she would of course suspect it was a bomb.
Lin You breathed out, praying to get some practical items.
She pressed the red button.
The "bang" sound was really like a loud explosion. Ordinary people would have to take a step back, but Lin You who had experienced the explosion in the cave only twitched her eyelids. Looking at the slot machine that fully embodied the official evil taste, something slipped out of the delivery slot on the right…
A card cover?
Lin You said "Huh." When she reached out and picked it up, its description also appeared in front of her eyes.
NAME: RESERVED CARD SLOT (BOUND TO THE SUMMONER OCCUPATION)
DESCRIPTION: STILL WORRYING ABOUT BEING UNABLE TO HANDLE EMERGENCY SITUATIONS SOMETIMES? STILL WORRYING ABOUT YOUR OWN COOL-DOWN TIME? WITH THIS—ALTHOUGH IT CANNOT COMPLETELY SOLVE YOUR WORRIES—IT CAN PROVIDE YOU WITH ONE MORE CHANCE! PLEASE NOTE THAT THIS ITEM CANNOT BE PUT INTO THE BACKPACK. ONCE LOST, IT MUST NOT BE REPORTED AS LOST. PLEASE KEEP IT SAFE.
AVAILABLE TIMES: REFRESH SYSTEM, CAN BE USED AGAIN AFTER THREE HOURS OF USE
Lin You: "!!!"
She saw a small chain on the corner which seemed to be used to tie it to a belt or bag.
"Don't report the loss"…It means that once you lose it, it will disappear completely in the copy if you don't retrieve it in time.
She had to be careful.
Lin You tried to pick a card randomly and put it into the "reserved card slot", and when she pulled it out again, she found that it couldn't fit in.
She roughly figured it out.
It was equivalent to when she takes out a card and puts it in for temporary storage, keeping it for emergency situations.
Her skills will enter the cool-down time when put in, which meant that as long as she planned well, chose and drew cards herself, plus used the cards reserved in advance, it was also possible to summon three ghosts at the same time.
The card sleeve will only start to cool down after using the cards placed in it, and the time limit is a bit longer.
However, she thought, let's try it out quickly.
*
Early the next morning, Lin You went online with Jian Mingjia who yawned.
"Why are you so energetic…" After being pulled into the team, Jian Mingjia still wasn't completely awake, "At half-past seven, do you want to be so bold?"
"I just got the item yesterday."
Lin You said, "Didn't you tell me before going offline? Why don't you have your internship today?"
"Huh?" Jian Mingjia recovered, "What did you get?"
"You'll see in a minute."
Lin You pointed to the cooperation mode.
Geng Qinghe went back to school, so she and Jian Mingjia were the only ones on before the afternoon. Early in the morning, their hidden score was estimated to be quite high. There was no second row, and they had been waiting here for almost two minutes on the main interface.
MATCHING IS SUCCESSFUL.
The familiar synthetic voice finally rang in their ears.
YOU ARE ABOUT TO ENTER THE A-LEVEL DUNGEON "LOST" —COUNTDOWN, TEN, NINE, EIGHT, SEVEN…
There was a vast white mist in front of them.
Lin You blinked and realized that there was a layer of glass between herself and the excessive mist.
She was sitting in a cheap car parked on the side of the road. The seat was a bit hard. It seemed to be quite cold outside the car window, enough to emit white color on the glass when you get closer and exhale.
And something was floating in the mist outside the window. The flocculent clusters were floating up and down in the air with the wind.
"What's the matter with this fog?"
"Where are we?"
Both voices sounded at the same time, and Lin You heard that the latter was Jian Mingjia. The girl who was sitting in the passenger seat had an oval face. At this time, she looked back at both of them blankly.
"Hey," the girl with the oval face was taken aback, "It's just the three of us?"
"It should be."
Lin You answered, "As for where we are, look over there."
She pointed to the sign on the side of the highway. The words on it were clearly written.
—Silent Hill[Read this novel and other amazing translated novels from the original source at the "Novel Multiverse dot com" website @ novelmultiverse.com]