You Treat Me As If I Have A Sickness - Chapter 3
Chapter 3- Bag Cures Diseases
TL: Moonlight_Revolt
Editor: Chibi_Lazy
—————————————–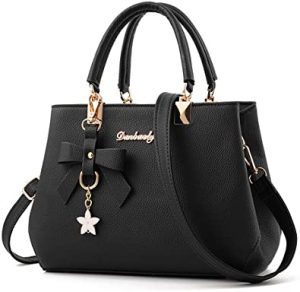 It's not a good thing to put off the flag too early.
Xu Yuan's all calm and composed self wholly broke into nothing when she saw Meng Zhengrong's face.
It was no exaggeration to say that in this world, Xu Yuan could ignore anyone, except for her master. In many people's eyes, an inferior was inferior. Even if she has more rights, she is also a slave, but for Xu Yuan, she neither cared about the imperial concubine nor the new prince. In her heart, there is only one master.
She was one of the few people who grieved for the emperor's death.
No matter how much Xu Yuan respected and admired the emperor in her heart. But the emperor is dead. Seeing the face that looked exactly like her master standing in front of her, she can't help it.
"Your Majesty, did you transmigrated too?" Right now Xu Yuan was completely confused about how to analyze the current situation. She knelt on the ground, moved a few steps to Meng Zhengrong's side, just at his feet, looked up at him, and hurried away from his line of sight, not looking directly at the face of the son of heaven.
Meng Zhengrong looked down at Xu Yuan, who knelt for him. His brain, which has always meticulously organized and clear, unexpectedly got crashed.
What's she saying?
What was she calling him?
Meng Zhengrong was confused. He didn't know what to say. Whereas Xu Yuan completely took Meng Zhengrong as her master. When her master didn't speak at all, would she dare say anything?
For a moment the atmosphere was awkward.
"Xu Yuan, what's wrong with you?" Meng Zhengrong asked after a while.
Xu Yuan promptly perked up her ears, raised her head when she heard his words. She then quickly lowered her head, blinked at Meng Zhengrong's leather shoes, and she finally came to her senses slowly.
Are you sick? Meng Zhengrong wanted to, but thinking about the woman in front of him was legally his wife. He didn't want her to feel embarrassed, but he wanted to ask if an evil spirit had possessed her.
Xu Yuan's courage is too big. She has never been timid to other people. At this moment, she has exhausted her entire life's courage. She slowly raised her head and tried to say, "Meng Zhengrong?"
Meng Zhengrong breathed a sigh of relief and bent down, supporting her up, "What's wrong with you? Are you feeling uncomfortable?"
Although there is no affection between the husband and wife, they are after all married, and the two families united. Although Meng Zhengrong is not good at caring for people other than his family, he is still willing to treat Xu Yuan as family.
Unprecedented remorse rose in Xu Yuan's heart.
This era was so good. How nice it would be if the emperor were alive?
She glanced at Meng Zhengrong. It may be the long-term servility or the awe of the emperor that went deep into her bones. She quickly turned her head away. Her voice lowered unconsciously and even became respectful, "Back to… uh, no, there is nothing uncomfortable."
She almost subconsciously said back to the emperor's words.
Meng Zhengrong looked at her suspiciously, "Then what were you doing just now?"
Kneeling to him and also calling him the emperor, how weird.
Xu Yuan, who has always answered tricky questions without hesitation, stuck at the moment. She doesn't know what reason to used to explain her behaviour just now.
Xu Yuan brainstormed quickly. She suddenly remembers that the original owner had a best friend. She had been calling her these days and mentioned the audition several times. Xu Yuan roughly surmised the original owner's best friend was those people on TV, who act like other people. She could figure out the meaning of audition from what the best friend said, which seemed to be the process of selection
"YuYu said last time that she wanted me to audition."
She only said one sentence, hoping that Meng Zhengrong could understand her meaning.
Even if Meng Zhengrong didn't know much about his wife, he knew who his wife's best friend was. He knew immediately, but he couldn't help but say, "Do you want to act?"
To be fair, Meng Zhengrong doesn't want his wife to go to the entertainment industry at all, even as a pastime. The high-class family has a big pride. He was not looking down on the career of actors. Rather, the circle is too chaotic. He doesn't want his wife to go into muddy water.
Although it was an interrogative sentence, Xu Yuan still recognized the disapproval tone.
She couldn't ignore what Meng Zhengrong said. She was facing her master, let alone ignoring it. She didn't dare to disobey his order at all.
Xu Yuan shook her head quickly and said seriously, "No, I don't want to."
Meng Zhengrong's complexion got much better. He looked down at Xu Yuan and found that she had been bowing her head. The doubts rebound.
Although he hadn't approached Xu Yuan before marriage, he still understands her general character. As the pampered lady of the Xu family, she grew up in the favor of myriads of people. Xu Yuan has her pride and vanity that a lady of her age should have. But on the whole, the person was not bad; she was even a little naive. What's wrong with her now? Why does it feel like a different person?
But anyone normal wouldn't imagine about transmigrating across the time and space, and the revival in another's body. Meng Zhengrong is a normal person. He only thought if something happened, that's why she is acting differently from before.
"I have wronged you. Don't worry, I won't go on a business trip for a long time." Saying this is already the limit of Meng Zhengrong.
Xu Yuan looked at him boldly and suddenly felt that his legs were soft again.
"Yes."
Meng Zhengrong was originally not good at dealing with women, and at this moment he didn't know what to say.
Xu Yuan looked at him again and asked respectfully and sincerely, "Have you eaten?[1]"
As soon as Xu Yuan spoke, she wanted to slap herself.
Meng Zhengrong frowned, "What?"
What's wrong with Xu Yuan?
"Did you eat?[2]" Xu Yuan quickly corrected.
Fortunately, Meng Zhengrong let it slide as her slip of the tongue. He gently said, "I ate on the plane. Have you eaten?"
"I've eaten." Xu Yuan asked with concern: "Then, do you want me to prepare some hot water for a bath?"
Looking at his face, it is difficult for her to withdraw from her previous identity. If she can, she's willing to serve the master all the time. Serving him alive.
Although she still didn't know the situation, she couldn't help but regard the person in front of her as her master.
Meng Zhengrong looked at Xu Yuan for several times. When did this person become so sensible?
Could it be that she felt that she was wrong for spending half a month in her maternal house?
He wanted to tell her that this matter was not a big deal, and no one would care about it.
Seeing Xu Yuan's submissive and servile attitude, Meng Zhengrong felt a strange emotion in his heart. Could it be that during his absence, did she feel wronged?
Otherwise, how could a pampered daughter of a big family behave like this?
Tomorrow, besides dealing with business, he had to let someone check what happened to her during the period he was absent.
Meng Zhengrong said nothing. Xu Yuan asked him again: "Should I prepare hot water first? Or let the kitchen prepare something for you… Uh, how about your favorite food for a midnight snack?"
"You need not prepare a midnight snack. I want to take a bath first." He had been sitting on a plane for over ten hours. Although first-class, he still felt tired after staying on the plane for so long.
Xu Yuan answered, "Okay, I'm going to prepare hot water now."
These days, she has been observing the actions of the servants of Xu residence, and she is also secretly experimenting herself. Now, she has learned some basic life skills. It is easy for her to prepare hot water in the bathtub.
With these words, Xu Yuan lifted her leg to walk to the bathroom, but Meng Zhengrong held her hand.
It startled Xu Yuan, and the body instinct has an indescribable strange feeling.
The response was not from the original owner to Meng Zhengrong, but from Xu Yuan to the emperor.
The emperor is her master, her heaven. How can they have such physical contact?
Fortunately, Xu Yuan didn't express it, just broke free from his grasp, then retreated to one side and looked at Meng Zhengrong, not knowing what he was going to do.
Meng Zhengrong held a bag in his hand and handed it to her. He was still very embarrassed. This was the first time he gave her a gift. He felt strange, but his expression was still very serious, and he whispered, "The work schedule was too tight this time. I didn't bring you any wonderful gifts, so I brought you a bag."
Xu Yuan looked at the bag, then looked at Meng Zhengrong. Her legs were soft again, but fortunately, she was still sane. She held it up and took the gift with her hands, trembling slightly.
Her attitude was so pious that she almost took a bath and burn incense[3].
Seeing her like this, Meng Zhengrong thought she liked it and satisfied. The assistant said that women like bags most because they can cure all diseases[4].
"You need not prepare hot water for me, I'll do it myself." Meng Zhengrong walked to the bathroom after saying this.
Until the bathroom door was closed, Xu Yuan dragged her legs to the bed and sat down. She just wanted to breathe a sigh of relief. When she looked up, she saw the wedding photos hanging on the wall. Her eyes stayed on Meng Zhengrong's face and then moved down slowly. She watched his hand on the waist of the original owner and almost fainted, again.
---
The author has something to say:
Readers who mind, if the FL's obsequies attitude can feel at ease.
This author will definitely control the degree =v=
The FL's previous life experience and character settings will not let her suffer =.=
—————————————
Translator Corner:
[1]: the 'you' used here is the polite form
[2]: she again returned to casual 'you'
[3]: take bath and burn incense is the phrase that mean to respect the thing so much.
[4]: this is a pun actually
女人最喜欢包了,因为包治百病。
包 means bag
包治百病 this phrase means to cure all diseases
Liked it? Take a second to support MOonLighT_ReVoLT on Patreon!