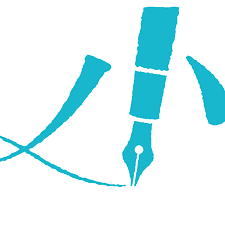 Translator: Darling | Editor: Coming soon…
Shut…….Poof…….
The owner of the room, Alice entered the room and quickly dived into bed.
Flopping to her side, she was staring at the ceiling once again.
"I made a mistake again…….."
The moment he said that my face turned red and I fled.
The second time today.
"Haaa…."
I've calmed down.
I followed Fredrick as he guided me to my room.
It seems like an 8 tatami room. It is completely made with a stone interior and it has 1 bed, 1 window, and 1 desk. There is a shelf on the wall that is tightly packed with books.
Even though it was a sudden stay, the room is still clean. It's neat and well kept.
'They seem to be very rich', thought Takeo.
"Then, Sir Takeo, you can switch the room's lights off and on from here.
The washroom is at the back of the corridor, the same one you went to."
"Thank you for everything.
Later is it alright for me to visit the garden near the toilet?"
"Yes, that's alright."
"Thank you."
Takeo thanked Fredrick.
Fredrick lightly bowed and left the room.
Takeo massaged his shoulders.
"Ahh……"
As he let out sounds like an old man, his tension melted away.
On top of the desk is the sandwich he received earlier.
He wanted to express gratitude.
He had spent half the day without eating anything.
Moreover, he was tensed until earlier but now that he is in the room, his tension seemed to melt away and he suddenly became very hungry.
"Jeez ……..what a self-centered stomach."
He muttered as he started eating the sandwich.
The bread was slightly crunchy but the ham inside was made with a simple tomato sauce.
Delicious. Very delicious. He almost cried.
This is what 'An empty stomach is the best seasoning' means, thought Takeo.
Once his stomach was full, he only needs to sleep…………' anyway, let's smoke and then sleep', he thought as he left the room.
His aim was to go to the garden that was visible from the toilet.
Alice turned to the side and continued staring at the ceiling.
There were sounds of footsteps of someone moving on the corridor.
"Oya?" she thought.
They were footsteps that she wasn't used too.
That means it could be only 1 person.
Where is he going at this time? Let me go and check.
Grandpa Elvis, Smith and Fredrick were talking in front of the living room.
"Grandfather, I did an extremely rude thing earlier, I'm really sorry."
"Hmm. That's true.
But there is someone that you need to apologize to even before me.
Smith, Takeo helped you out this time. If this was someone else, my image would have been crushed."
"What did Sir Takeo say? He's a mysterious person, isn't he? Doesn't he get angry?"
"Hmm, normal people would certainly be angry after being told something like this by a younger person.
He was just indifferent and said that that is also an experience."
"Yes.
Hnn?….. Is that Sir Takeo?"
"Hmm…….Oya? This time its Alice?"
"For some reason, they seem to be heading to the backyard."
……….
"Smith, shall we go from the front to take a peek?"
"Grandfather, isn't it alright to go from backyard entrance?"
"What are you saying? This kind of interesting……nnnn……..it might be dangerous.
Let's secretly check it out. Smith, aren't you interested?"
"That's true but……….."
"Come on, let's go quickly or we'll miss them!"
Grandpa Elvis and Smith quickly went towards the entrance.
Fredrick went to the kitchen.
"Let's go prepare the tea," he said as he left feeling satisfied.
Arrival at the garden.
Takeo lighted his cigarette and inhaled a full puff.
Fuu……………..relaxed a little bit.
Now then, a lot has happened today, let's reflect back on the events again. As he was about to start,
"Sir Takeo. Good evening."
A voice called out and Takeo turned around to find Lady Alice standing there.
"Good Evening, Lady Alice."
"Yes, what are you doing here?"
"No, nothing really, just a short break since the day is over."
This is relaxing, isn't it? What about you? Why is Lady Alice here?
Alice hadn't thought of this. She couldn't say that she followed him here……….she's in trouble.
"I just unintentionally. It's relaxing."
"Haha. Isn't this a place for a good rest?"
"It might be so."
Alice actually felt peaceful.
"Anyway………..I think I did something mean to Young Master Smith."
"Why do you think so? Sir Takeo was slandered without any reason by Smith whereas in comparison you didn't do anything to him, right?"
"…………..Lady Alice, How old is young master Smith?"
"He'll be twelve this year."
"I see……….from my point of view I don't feel that I was 'slandered by young master Smith'.
That's a superficial way to look at it. It was natural to doubt.
For a 12-year-old to have that kind of a doubt, I think that's very good."
"Is that so? Is it really that good?"
"Fufu. Come to think of it, I think Lady Alice has been surrounded by some good role models."
Alice remembered her 2 elder sisters.
That was incredible. She was often completely beaten during her early childhood.
"Yes. I had some amazing role models."
Alice happily said.
As Takeo heard that, he sensed something at the corner of his eyes.
Without turning his head, he eyed the area where he sensed something.
……………An arm was visible in the bushes. More like 2 pairs of arms.
……………..Grandpa Elvis is it?……….. What is he doing? …………..Ah, he's spying.
Shall I shock him a little bit? Takeo thought of a mischievous idea.
He went a little closer to Alice and asked in a small voice.
"Lady Alice, I would like to do something a little rude but.."
"? Is it going to be painful?"
"I don't intend to hurt you but slightly surprise you. Later on, you can scold me as much as you want."
"?……I guess if it doesn't hurt."
"Thank you"
As Takeo said this, he simultaneously embraced Alice………in a close hug."
"Fuuee !?"
Just like that Alice froze in surprise. Her face started turning redder and redder.
Takeo said, 'Get angry later' as he held her in a slightly tighter hug and enjoyed the sensation.
Immediately.
"What are you doing to my Alice !!!!?"
Grandpa Elvis came out of the bushes. Right now he was just like a simple peeping tom.
………….The expression behind his words was one of happiness. Oi.
Your granddaughter has frozen within my arms.
"Oya? I was wondering who it was so it was Mr. Elvis. Good Evening."
Takeo nonchalantly greeted him.
"It isn't the time for 'Good Evening'! I've been watching since earlier but……………what exactly are you doing ?!
"Hoo. We were seen. I've been embracing Lady Alice?"
With that, he released Alice from within his arms.
"Lady Alice, are you alright?"
Takeo asked Alice, who was looking at him slightly relieved, in a small voice.
"I was really shocked but…………it felt good."
Ha?
I'll act as if I didn't hear the last part.
"Lady, what should we do about this?"
He said as he looked towards Grandpa Elvis.
"Grandfather, since when have you been watching us?"
Alice asked while smiling.
Takeo couldn't see the expression Alice was making.
Grandpa Elvis let out a squeak, "Hiie!"
"Since when……….you ask……"
"Since. When. Have. You. Been. Watching. Us?
"……….I just unintentionally……….since I was distracted………..around this area…."
"……………."
Grandpa Elvis started looking down.
………….Was he trembling a little?
As I left the rest to Lady Alice and watched from the sidelines,
"Sir Takeo, I brought you tea."
"Yes. Thank you very much."
I took the tea unconsciously.
………….Tea?
"The wind is slightly cold today, so you must keep warm."
Said Fredrick.
"…………Um."
"Yes."
"By the way, since when ?"
"…………Since ' I just unintentionally. It's relaxing.' Around that time….."
So this one as well………Takeo hung his head.
As he did that, Alice noticed Fredrick's presence.
"Ara, Fredrick, you brought tea ?"
"Yes, Lady. In order to ensure that you don't get too cold."
"Thank you, I'll have it.
So, Grandfather, what are you doing alone?"
She asked while sipping tea.
………He seemed to accept his fate as a peeping Tom as he spoke.
"……………I saw Takeo and you go to the backyard………"
'Ah. So this is the backyard,' thought Takeo.
"Saw?" Alice probed.
"……….That………I thought it was dangerous."
"Tell me the truth!"
"Yes! I thought it might be interesting!"
"Oh. Then?"
"……..Then?……….even if you ask that……….."
"Why did you come out of the bushes?"
"Just in case it's…."
"Truth."
"We might have gotten caught!? My heart was pounding!"
"I see. Was it fun?"
"Yes. That is. I was enjoying it together with Smith."
"……..Smith?"
Alice was gathering new data.
…………Grandpa. Don't sell your grandson out like this………….
"Big Sister, I'm sorry!"
Smith came out of the bushes and prostrated himself in front of Alice in a 'Dogeza'.
So they have the 'Dogeza' here as well, thought Takeo.
"I couldn't stop Grandfather!"
Ah, Lady Alice seemed to be trembling slightly.
"………..It's cold here, Grandfather, Smith, let's move to the living room to continue the conversation…………."
"Why don't you call Takeo as well !?"
"Sir Takeo did that to help me loosen my tension so this time it's not a problem.
In fact, I calmed down."
"That……."
"Sir Takeo, then see you tomorrow.
Fredrick. I'm sorry but please bring the tea in later."
"Certainly."
Alice took the 2 suspects along with her.
He saw the 3 of them retreating.
"……….Then, I'll go back to my room and sleep."
"Yes. Someone will come to wake you up tomorrow morning so it's alright to sleep until then."
"Then I'll depend on that."
With that Takeo returned to his room.