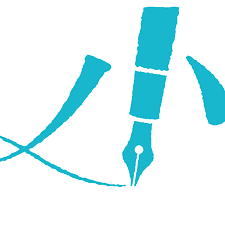 Translator: Darling | Editor: Coming soon…
It was dawn.
Takeo was sitting on a chair in his room, he got up and lightly stretched.
"Ahh…….finally I ended up reading through the night."
It was already this time since Takeo started reading the book.
…………………….He dived into the bed as he decided to sleep a little till someone came to wake him up.
The 3rd time bell rang.
There was a knock on the door to the room that Takeo was sleeping in.
"Good morning……are you awake?"
A small voice called out as the person hesitantly entered.
It was Alice's turn today.
Takeo was in lying in bed in a deep sleep.
He was sleeping so soundly, it was a little awkward to wake him up.
As Alice looked to the table, there was the magic guidebook lying on top.
'Did he……….read this till late in the night?' she wondered.
"I won't fail today." She had come with that enthusiasm…….
Now the, how should I wake him up?…….. I must be prepared to retreat at any moment…………
"Sir Takeo, please wake up."
She shook him……..while calling out to him. Of course, she must not lose her vigilance.
Yesterday, this is where she was embraced.
Today the arms are not flailing……….she was relieved.
As she looked to Takeo again, he flipped over to the opposite side.
"Ah, as always."
In order to shake him once again, she placed one knee on the bed and leaned forward.
When…
She was suddenly embraced by Takeo.
It was the neck today.
"Hyaa!"
She let out a voice. It wasn't possible for Alice's slender arms to resist Takeo due to his body weight and also because she was leaning forward.
Alas, Alice and Takeo ending kissing each other.
"Nnn…..fuaa….."
The moment Takeo's grip loosened, Alice retreated with all her power.
"It was the first……" and…
"It was unexpected……" and…
"More properly…." and…
She thought about various things. Anyway, she must take revenge against this 'thing' in front of her.
With a bright red face, she started looking around for something.
There is a book………….on the table!
This is it!
At that time, someone knocked on the door.
Fredrick entered the room "Please excuse me.
Lady Alice, did you wake Sir Takeo……." He was speechless once the saw the spectacle inside the room…
Alice was holding a book and swinging it up! That too with the spine facing downwards.
The one being aimed at was obviously the sleeping Takeo.
"Wai……….wait a minute! No matter how you see it, it's definitely dangerous!"
Fredrick rushed towards Alice to hold her back.
"Fredrick! Don't stop me!"
Takeo felt that the room was kind of noisy and opened his eyes.
As he opened his eyes, he saw the spectacle in front of him.
There was Lady Alice…………..with a red face, swinging a book high up.
And the one who was trying to hold her back was Fredrick.
…………….Fuu……….shall I sleep?
He thought of doing so but then his locked eyes with Alice.
"Sir Takeo, Do you have any last words?"
…………….Shall I sleep?……………..
As Takeo turned to the opposite side and tried to go back to sleep……….
"DON'T SLEEP……………!"
Alice brought down the book that she was holding.
"Lady Alice, good morning."
Takeo sat up on the bed and greeted Alice in seiza.
"Yes. Good morning."
In the meantime, Fredrick tiptoed back to the dining hall.
"………….Umm. Lady Alice………….why? Did I make you angry?
"…………….."
"I'm sorry."
She was in a fix………
Lady Alice couldn't mention the reason for her anger………..
There is no way out other than apologizing……….
There was nothing that Takeo could do other than sitting in seiza and looking down.
………….After a little while………..
"Haa………….Sir Takeo. Shall we go to eat?"
Alice seemed to have organized her feelings as she spoke.
"Yes."
Although Takeo replied in the affirmative, his legs were numb due to sitting in seiza for long.
It seems it'll take a little while, let me ask her to go first.
"Umm. Lady Alice. My legs are…numb…so…"
Alice approached me while smiling.
"Please stop."
"No way."
……..I'm sure that we're both thinking about the same thing.
Soon after, a pained cry rang out from Takeo's room.
Breakfast was over. Everyone gathered in the living room for tea time.
"What is everyone's plan for today?"
Grandpa Elvis asked everyone.
"Studies."
Smith answered.
"What about you Takeo?"
"I'm planning to inform the tailor shop about the subsidized payment that we discussed yesterday and then go to the magic good store to ask about the ring. I'll visit a general goods store after that.
I'll be out all afternoon I think, I'll return by evening."
"What about you Alice?"
"Ahh. Lady Alice will be going on a date with me."
Takeo said seriously.
"Ha?"
Alice responded.
"Hmm. Have fun."
Grandpa Elvis approved.
"No, no. I haven't even mentioned that once!"
"Is that so?"
"That's right."
"Well, there is no one that I can count on other than you Lady Alice so please assist me today."
"Yes. Well, I guess it can't be helped."
Alice agreed with that.
"Youth," Grandpa Elvis said as he watched the two with a smile.